Fugashin shoes constructions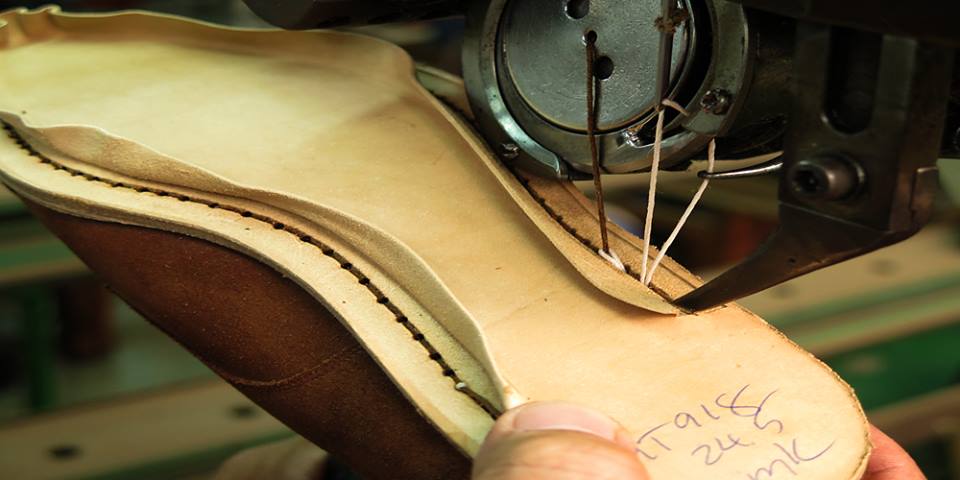 The Blake stitched construction (Mckay)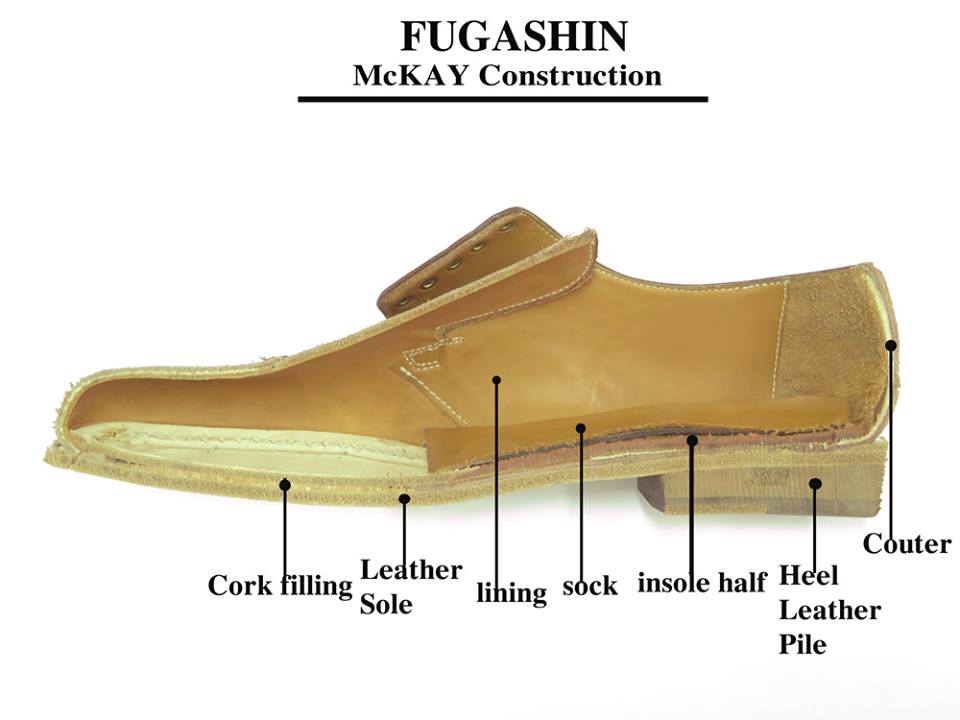 The Blake stitch construction is basic shoemaking construction that is widely used.
The advantages are lightweight, flexibility and affordability. Shoes made with this construction can be resoled once to twice if the upper is still in good condition.
The Bologna construction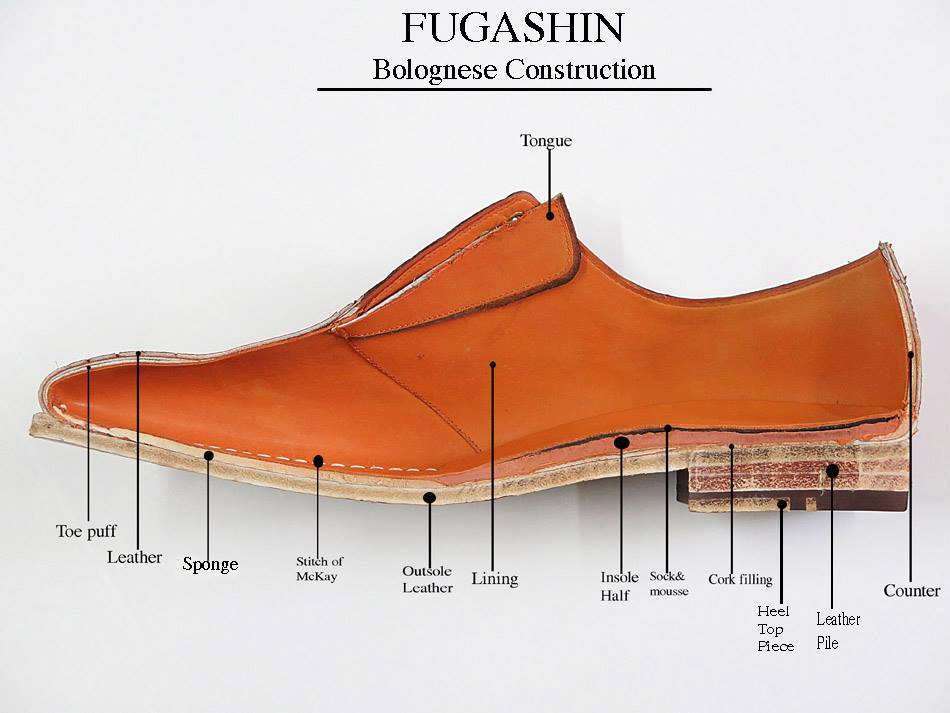 A rare shoemaking construction that is mostly seen in Italian shoemaking.  The upper of the shoes is stitched together like a bag. With no insole, the foot will come into direct contact with the soft, protective upper. This is a very light weight and comfortable construction.
The Goodyear welted construction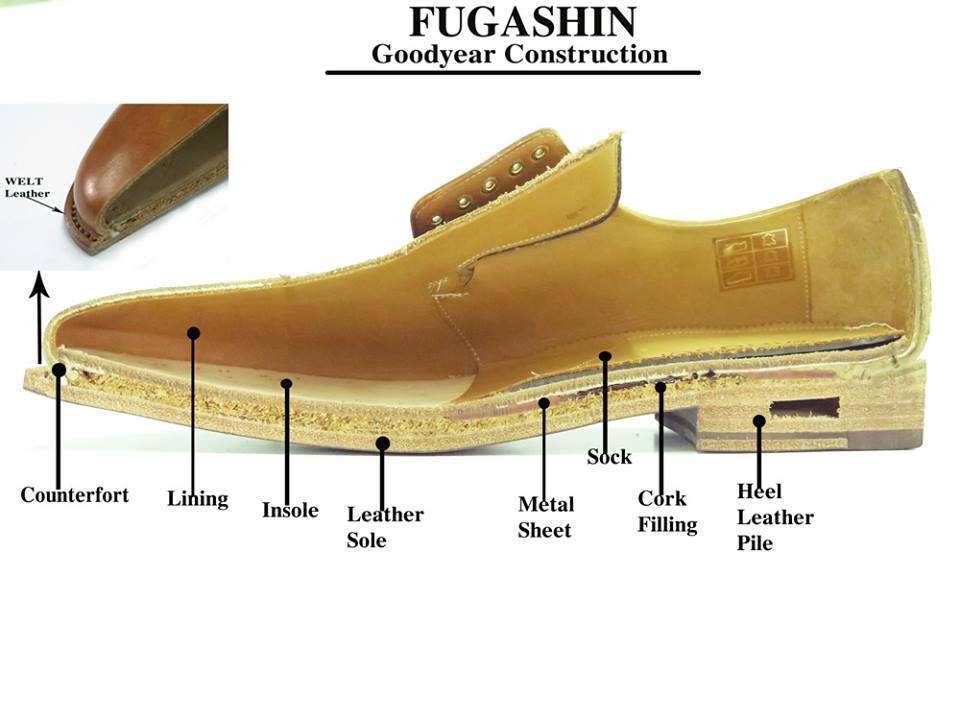 The Goodyear construction is notable for its resolability.
This construction is sturdy, robust, mostly waterproof and comfortable after breaking in.  A goodyear welted pair of shoes can be resoled 4, 5 times or more if the upper and the insole is still in good condition. If well taken care of, a goodyear welted pair of shoes can serve you for years to come.